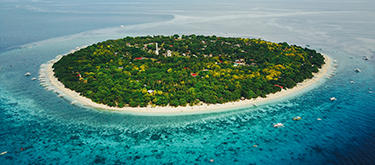 #Bohol

Bohol Island is the Philippines' diving paradise and holiday resort. Deep beneath the waves, the water here holds a wondrous landscape, while, on land, there are ancient churches, cute tarsier monkeys and beautiful natural scenery. The island's Chocolate Hills were used as background scenes in the filmography of the "Harry Potter" film franchise. Every year in the dry season the grasses atop the mountain become brittle and turn the color of chocolate. It is an enchantingly beautiful landscape that will sweep you off your feet.

🌊🌊You can share your posts with #Bohol to help more people get to know the diving sites.
🦈🦈You can look for diving buddies who are also planning a trip to Bohol.
🐬🐬You can contact local dive schools or instructors for collecting diving info.